Arundel Homes currently works with three Modular Home
Manufacturers. This gives our customers
a wide range of modular homes to choose from, and we can custom build each and
every one of them to meet your specific needs. Read the manufacturers' mission
statements below and check out their websites!
New England
Homes – Offices in Dover, NH; Manufacturing Facility in Claremont, NH:
"New England homes is more than an impressive manufacturing
facility, or its long history. We are about helping New England homeowners
benefit from the highest quality modular home experience, on time and on
budget.
"At New England Homes we've built over 15,000 homes using
advanced modular home building technology. As the northeast's oldest modular
home manufacturer, we supply a growing network of Independent Builders
throughout New England. This relationship allows the Independent Builder to
build your home better, quicker and more efficiently. The Independent Builder
will help you plan and build the New England Home of your dreams."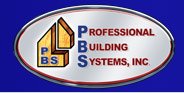 Professional Building Systems,
Middleburg, PA:
"Professional Building Systems, Inc. mission statement
is to produce a high quality product with a team of professionals that leads the
housing industry in technology, innovation, and creativity. We work to provide
experienced builders with quality custom modular homes and service, and to have
a positive relationship with our employees, vendors, investors, and community."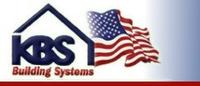 KBS Building
Systems, South Paris, ME:
"KBS Building Systems combines a team of professional master
craftsmen and a modern state-of-the-art facility to build only the finest
quality homes. Innovators in modular development, KBS Building Systems uses
only superior material from top brand name suppliers put together in a
consistently quality controlled facility to generate savings for our customers.
Come discover the quality difference at KBS and see for yourself why we are the
leader in the Modular Home Industry."